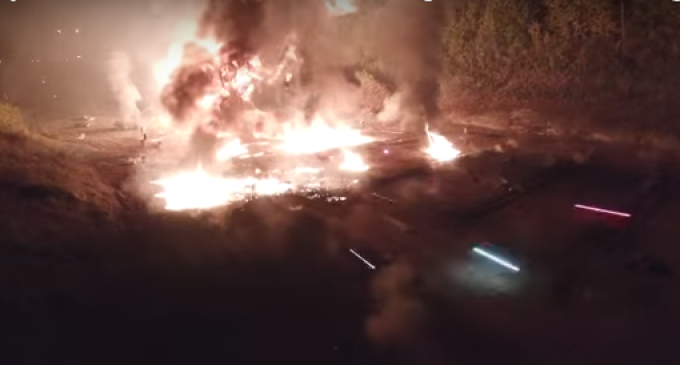 The Knob Creek Machine Gun Shoot took place this week in West Point, Kentucky. For those of you that don't know what that is, imagine a montage of the greatest gun fights and explosions from your favorite action films.
While these guns are being fired down range and not at bad guys, as soon the lights go out, the result is quite mesmerizing. Even the most die-hard anti-gunner would have a hard time not finding this spectacle cool. If you don't believe me, go to the next page and check out the video.
See the video on the next page.