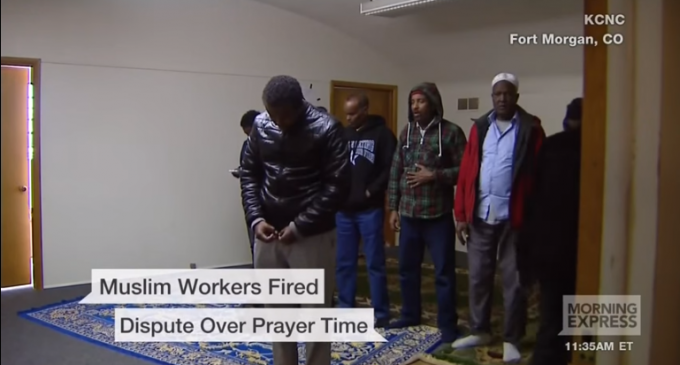 Another American company is being attacked this week over policies the liberal media and the Council on American Islamic Relations are calling insensitive and prejudice. The incident happened at a meat packing and distribution plant in Colorado, when nearly two hundred workers, most of them Muslim immigrants from Somalia, were fired for walking off the job to protest a workplace prayer dispute. The dispute was allegedly over changes made in the times they were allowed to take breaks in order to pray.
According to reports by the Denver Post, some workers later returned and were allowed to keep their jobs, but a majority stayed to protest in hopes of swaying management to reinstate a prayer schedule. A representative from the Council on American Islamic Relations or CAIR has taken the job of negotiating on behalf of the fired workers, claiming that they feel missing their prayer is "worse than losing their job". It sounds like the problem just solved itself.
Read how CAIR responded on the next page.