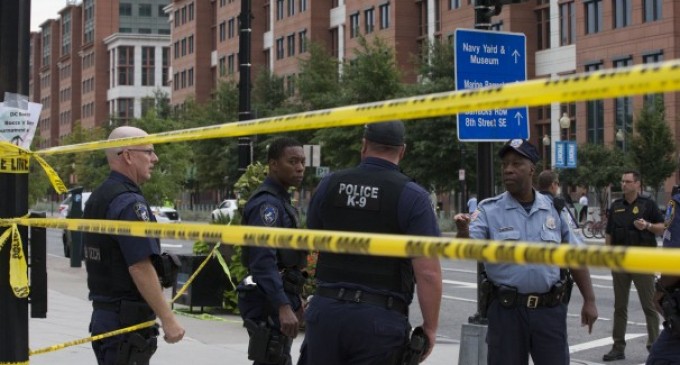 Our hearts go out to those families who have lost someone due to this tragedy.
Of course, expect that the anti-gun rhetoric will certainly be stepped up again.
Police now believe two shooters, including one in fatigues, have killed four people and wounded eight others at the Washington Navy Yard on Monday, throwing the region into fear and chaos during the morning commute. At least one of the shooters is "down," police said mid-morning, but it was unclear whether that means the suspect has been arrested or shot.

They said the other suspect remains at large, and police believe they have pinned down one between the third and fourth floors of one of the buildings on the installation in Southeast Washington.