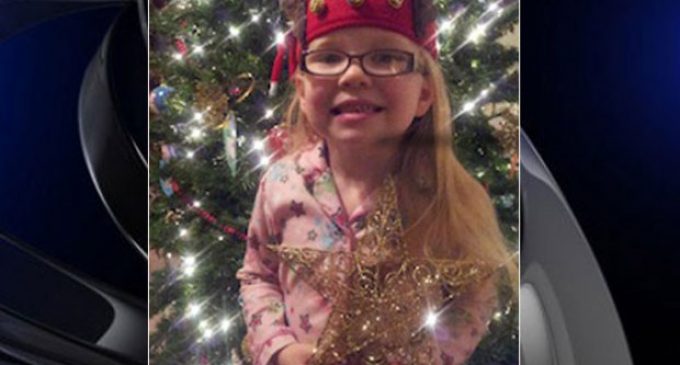 A first-grader in Temecula Valley, California, had her one-minute presentation about Christmas halted when she made reference to a bible verse. Her assignment was to do a presentation telling the class about her family's Christmas traditions.
Family attorneys say Brynn began her presentation with the following statement: "Our Christmas tradition is to put a star on top of our tree. The star is named the Star of Bethlehem. The 3 kings followed the star to find baby Jesus, the Savior of the world. John…"

According to attorneys, at that point during the presentation, Brynn's teacher said, "Stop right there! Go take your seat!" and Brynn was not allowed to finish her presentation, which included reciting a Bible verse from the Gospel of John, John 3:16.

Brynn was the only student not allowed to finish her one-minute presentation, attorneys said. After Brynn took her seat, the teacher allegedly explained to Brynn in front of all the other students that she was not allowed to talk about the Bible or share its verses, according to attorneys.
When Brynn's mother, Gina Williams, discussed the situation with school principal Ami Paradise, Williams was told that the Brynn's teacher had to stop the presentation because "we don't want to offend other students," attorneys said.
Source: CBS Los Angeles
Photo: CBS Los Angeles