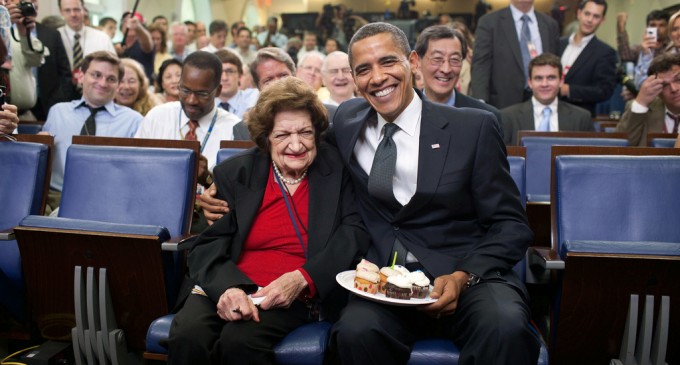 In yet another assault on our constitutional right to free speech, Diane Feinstein has sponsored a amendment that would define who is a journalist and who is not.
by Ben Shapiro 13 Sep 2013 An amendment is moving through the Senate Judiciary Committee that would essentially allow the government to determine who is a journalist for purposes of legal protection of sources.

Who would decide who fell within these guidelines? A "judge of the United States" can "exercise discretion to avail the persons of the protections of this Act." But in the first instance, the DOJ would have the discretion to determine whether a person is a "journalist" for purposes of the law. Instead of focusing on acts of journalism, the law would identify people by employment status. […]
We've seen how the IRS has targeted groups critical of the government. Now, Diane Feinstein wants the DOJ to get in on the act of silencing critical voices by defining who is a journalist and who isn't.