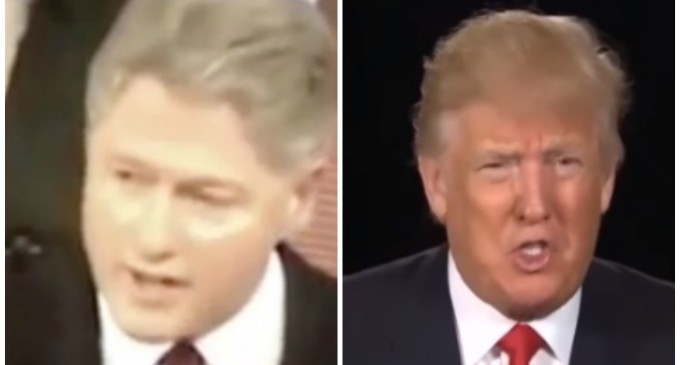 "The era of big government is over." – President Bill Clinton after getting soundly defeated buy the 1994 mid-term elections. He knew he had to get ready for the 1996 election that fall, so he decided to wear the mask of reformer once again.
In 1992, Bill Clinton was allowed into the White House because Ross Perot split the republican vote and a mere 42% let Clinton slither through to victory.
After some political mishaps, Clinton realized he was in trouble and decide to give lip service to conservative positions. His team called this "triangulation," a fancy word for lying.
As the campaign against Bob Dole coalesced, it was clear that President Clinton was suffering from a perception of un-seriousness and being perceived as a lightweight against his predecessors.
Between sessions of violating interns with cigars, he cooked up the idea of talking immigration to the American people.
It was the message they wanted to hear. It was similar to Donald Trump's message today.
Please see the next page for details on Bill Clinton's immigration ideas.