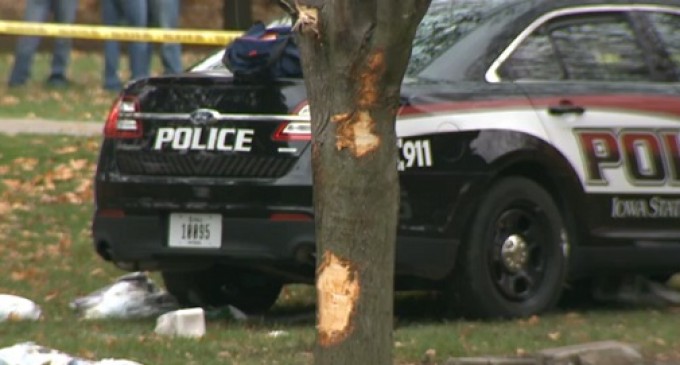 Des Moines, Iowa: The Comstock family is demanding answers after their son, Tyler, was shot and killed by police officers. On Monday, the father, James Comstock, called police to report his truck stolen after Tyler drove off in the vehicle following an argument. James hoped to teach his son a lesson by reporting the vehicle stolen.
Soon after, cops chased down Tyler and shot him to death — despite receiving orders from dispatch to cease their pursuit.

…

"Why? Why did they kill him?" asked Shari Comstock, Tyler's mother, in a statement to The Des Moines Register.

Cops pursued Tyler to the nearby Iowa State University campus in Ames, Iowa. During the chase, Comstock rammed a police vehicle at least once, according to reports.

Still, a recently released audio file revealed that dispatchers twice instructed police to stop following Comstock. The officers did not obey.

The truck eventually came to a stop in the middle of campus property, at which point police ordered Comstock to turn off the engine. Instead, the 19-year-old revved it, prompting Ames Police Officer Adam McPherson to fire six shots into the truck. Two of them hit Comstock, killing him at the scene.
Family members are calling for an investigation of the incident.
Is this the result of a terrible misunderstanding, or another sign of police over-reaction?
Source: The DailyCaller
Photo: Screenshot/ISU Police