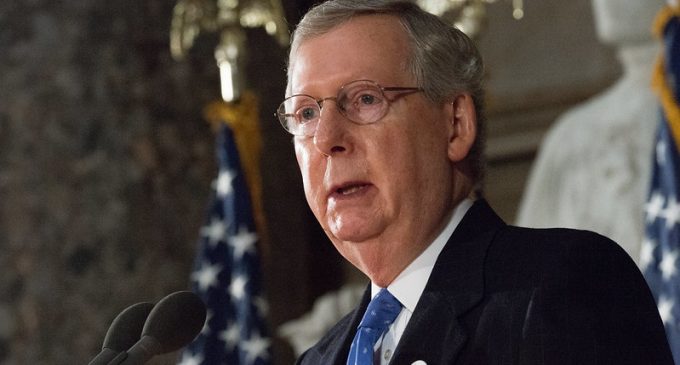 Eighteen Senate Republicans on Saturday voted with every Democrat to advance Biden's so-called "bipartisan" infrastructure bill despite threats made by his predecessor Donald Trump.
The 67 – 23 vote to invoke cloture repelled GOP efforts to filibuster the mammoth, 2,702-page, $1.2 trillion legislation. The vote brings the deal one step closer to final passage which could come as early as Saturday afternoon, although Monday or Tuesday in the dead of the night is more likely.
"I would say not today. They're all still horsetrading. There are still amendments to be worked out. People are still submitting amendments," said one Senate insider intimately involved in the negotiations.
"The bill we're now debating is far from perfect. If I were the only one with a pen, I would have made many changes. But at the end of the day, I believe this package will do a great service for the United States of America and a great service to my home state of Mississippi," Roger Wicker (R-MS) said on the Senate floor Sunday.
See the 18 Republicans who voted with the Dems on the following page.