While it might seem petty and ridiculous to some, it is precisely why so many view the Left as everything opposite to what they actually are. Stephanie Grisham is the new White House Press Secretary for President Trump and she was doing a radio interview on Virginia airwaves in the last couple of days when she offered a small tidbit of information that has never been talked about by the current administration.
Grisham said that when the First Family was moving into the White House during the transition period, that the staff began finding small "nasty grams" in parts of the building, presumably left behind by the former staff of Barack Hussein Obama.
Breitbart:
"We had notes left behind that said, 'You will fail, you aren't going to make it,'" Grisham said Tuesday during an interview with Virginia radio host John Fredericks. "In the press office, there was a big note taped to the door that said, 'You will fail.'"
Immediately upon hearing this broadcast, however, former aides, officials and staffers to Obama seemed to have coordinated an attack strategy on Grisham as they took to Twitter and launched their angry comments in her direction.
National Security Adviser Susan Rice called it another "bald faced lie," and Senior Adviser Valerie Jarrett wrote, "Produce the notes that back this up. I cannot imagine a single one of my former colleagues who would do this. From @BarackObama on down, we all tried to help facilitate a smooth and orderly transition just as President Bush and his team had done for us."
One wonders if Jarrett would ever have put Hillary Clinton under the same criteria…"Produce the 33,000 emails that back up they were about your daughter's wedding and yoga class schedules!"
It didn't end there. Deputy National Security Advisor Ben Rhodes shot off the following: "This is a lie. If this happened I also don't think the entire Trump staff would wait 3 years to tell us. Sad to see the WH press secretary fall this far."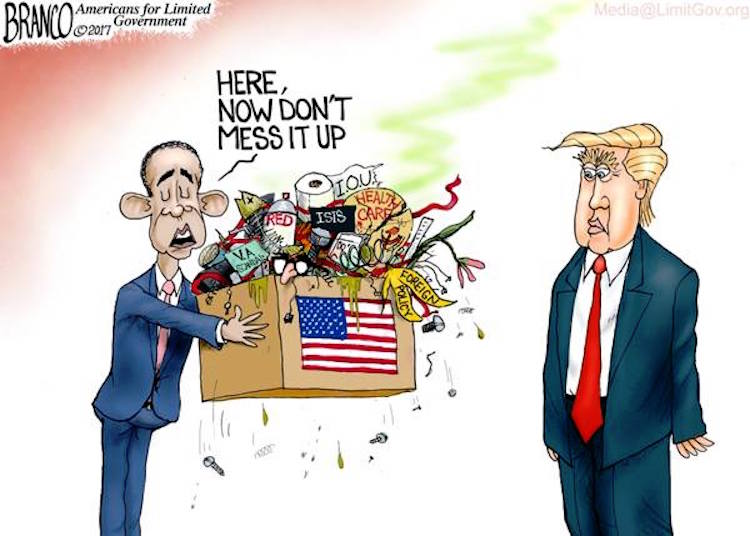 Grisham added on CNN later that she believed it to be a "kind of a prank and something that always happened."
Hollywood actor/director Jon Favreau, who acted as Obama's speechwriter aide also got in the act, making fun of it as a badly constructed prank, rather than one of animosity.
Interestingly, none of these people who were so sure that this never happened were assigned to the lower press offices where the notes were found.
Former White House press aide Michael Short came to Grisham's defense, confirming that these "nasty grams" were indeed left behind for the incoming Trump administration staff.
Sources: Breitbart
Image: Wikicommons