Hunter Biden is a new father, Joe Biden a new grandfather, and Arkansas is home to yet another new Biden in the person of a one-year-old infant!
Lunden Roberts is the mother of the baby and former lover to Hunter Biden during her time in Washington DC studying crime scene investigation in graduate school and working with the FBI, according to a family member's Facebook post.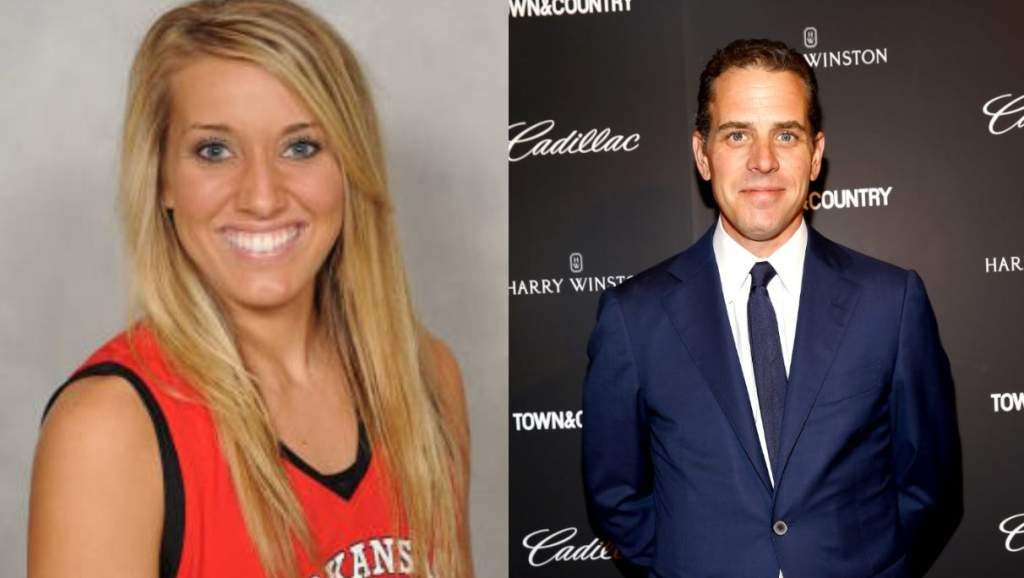 Heavy.com:
Lunden Alexis Roberts is from Batesville, Arkansas. She is a graduate of Southside-Batesville High School, where she was an all-conference and all-state basketball player and an all-state softball player. As of 2010, she held the Arkansas state record for single-season free throw percentage, sinking 96.4 percent of her free throws during the 2007-2008 season.
When the Ashley Madison hacking scandal broke in 2015 and it was revealed that Hunter Biden was a customer of the pro-adultery site, he and his then-wife divorced, after which he began dating his brother's widow, Hallie Biden. While dating her, he was also apparently seeing at least one other person: Lunden Roberts.
Initially, Roberts told Biden of her pregnancy, but it's reported that he demanded a paternity test. Last month, in a secret ceremony, Biden married Melissa Cohen of South Africa, 17 years his junior. Within the week, Roberts filed for the paternity test through her lawyer.
THE TEST RESULTS REVEALED
The laboratory chosen was in Oklahoma City and Biden's new wife, Melissa, accompanied him for the test. Roberts also attended the testing with her lawyer, which took six hours. At the end of the testing, it was finally confirmed. The test results showed with a 99.9% chance of reliability that Hunter is Baby Doe's father.
Hunter's father, Joe, has not yet been asked what his thoughts are on this new addition to his family, however removed, but it can be assured that the mainstream media will not be asking that question. If Hunter Biden had inherited one thing from his father, it was his innate ability to become mixed-up in scandal. Hunter Biden himself, however, faces new difficulties as the Burisma Holdings scandal continues to bubble and churn, as well as the lucrative China deals in which he and his father were embroiled.
What is certain is that little Baby Biden from Arkansas will be getting a fair cut of those profits, whether or not the dad is around to be part of their life. A court date has been set to determine the amount of child support that will be apportioned for Hunter's one-year-old and that is likely to be a hefty sum of money.
Sources: The Western Journal / Heavy.com