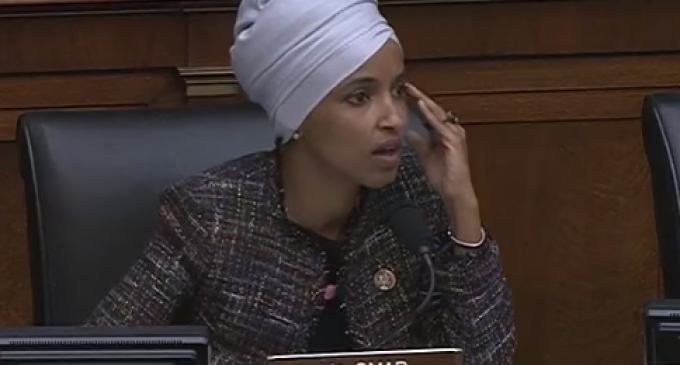 Rep. Ilhan Omar (D-MN) is not too happy that President Donald Trump has stepped up drone strikes on jihadists in her native Somalia. During a House panel hearing on Thursday, she complained that American airstrikes have killed hundreds of members of the al-Qaeda affiliate al-Shabaab.
Later on Thursday, Tucker Carlson called Omar out as 'a symbol of America's failed immigration system'.
"Congresswoman Ilhan Omar, herself a symbol of America's failed immigration system if there ever was one, someone who hates this country coming here at public expense, spent yesterday demanding the abolition of ICE, the decriminalization of illegal immigration itself, and an end to all deportation programs," Carlson said on his show. "She demands open borders, the unlimited arrival of anyone who wants to come to America whether they have anything to contribute or not and, by the way, you get to pay for it. And if you don't want to, you are a bigot."
Videos next page.