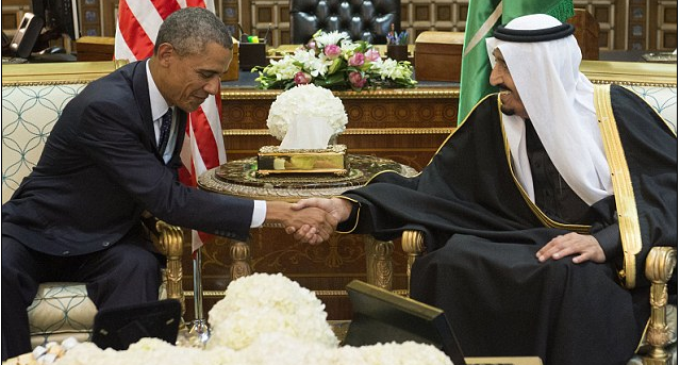 It's not very difficult to see where Obama's loyalties lay, that is, for anyone not staring at the text message on their Obama phone through their kool-aid goggles.
Obama cut short an official trip to India today in favor of flying to Saudi Arabia to meet the King Salman and 'get his bow on'.
But in doing so, Obama also chose to skip the 70th anniversary of the liberation of Auschwitz to honor holocaust survivors.
CONTINUE READING PAGE 2: