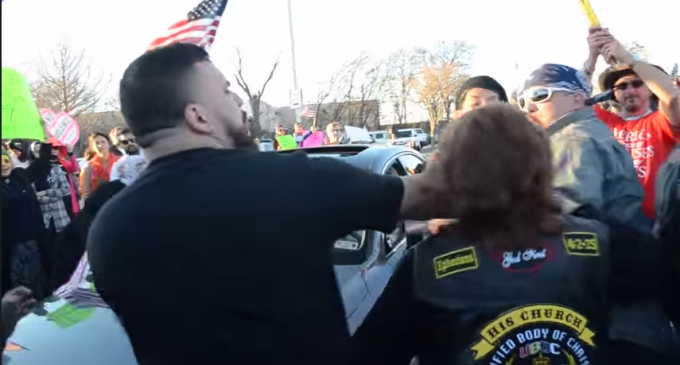 The war between America and radical Islam that will occur right inside our borders is drawing ever closer.
Here we have Texans protesting at an Islamic conference – doing things that they know are extremely offensive to Muslims in a flat-out challenge to their presence.
Of course, Muslim militants will not be backing down, on the contrary, they are here to declare war.
KEEP READING ON PAGE 2 + VIDEO: