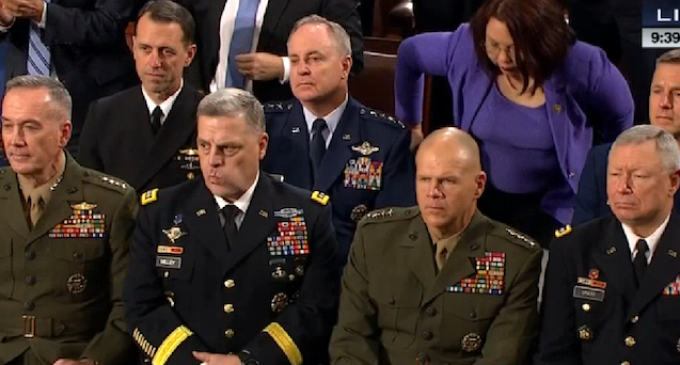 Just as it looks as if the United States is being dragged back into conflict with radical Islam, the U.S. Congress is poised to fire 25% of the military's Generals and Admirals.
The reasons for this mass-purge of high ranking military officials has raised many eyebrows across the country and even within the ranks of congress. Those in support of the bill can't even seem to get the reason straight.
Some are saying the reduction is a necessary course adjustment in relation to the size of the military, while others are claiming that the number won't change at all. Instead, they're claiming that the mass layoffs are serving a different purpose — one that serves the ideological needs of the Obama administration and congress.
To see the conflicting reasons why the House and Senate are attempting to fire so many military personnel, continue reading on the next page: